Bolek Ostrowski celebrates his 104th birthday
DRIEL – They are elderly and can only be counted on a few hands: veterans who fought as soldiers during Operation Market Garden. Of the 1003 Polish paratroopers who landed in Driel in September 1944, only one remains. Bolek Ostrowski celebrates his 104th birthday today (4-7-2023).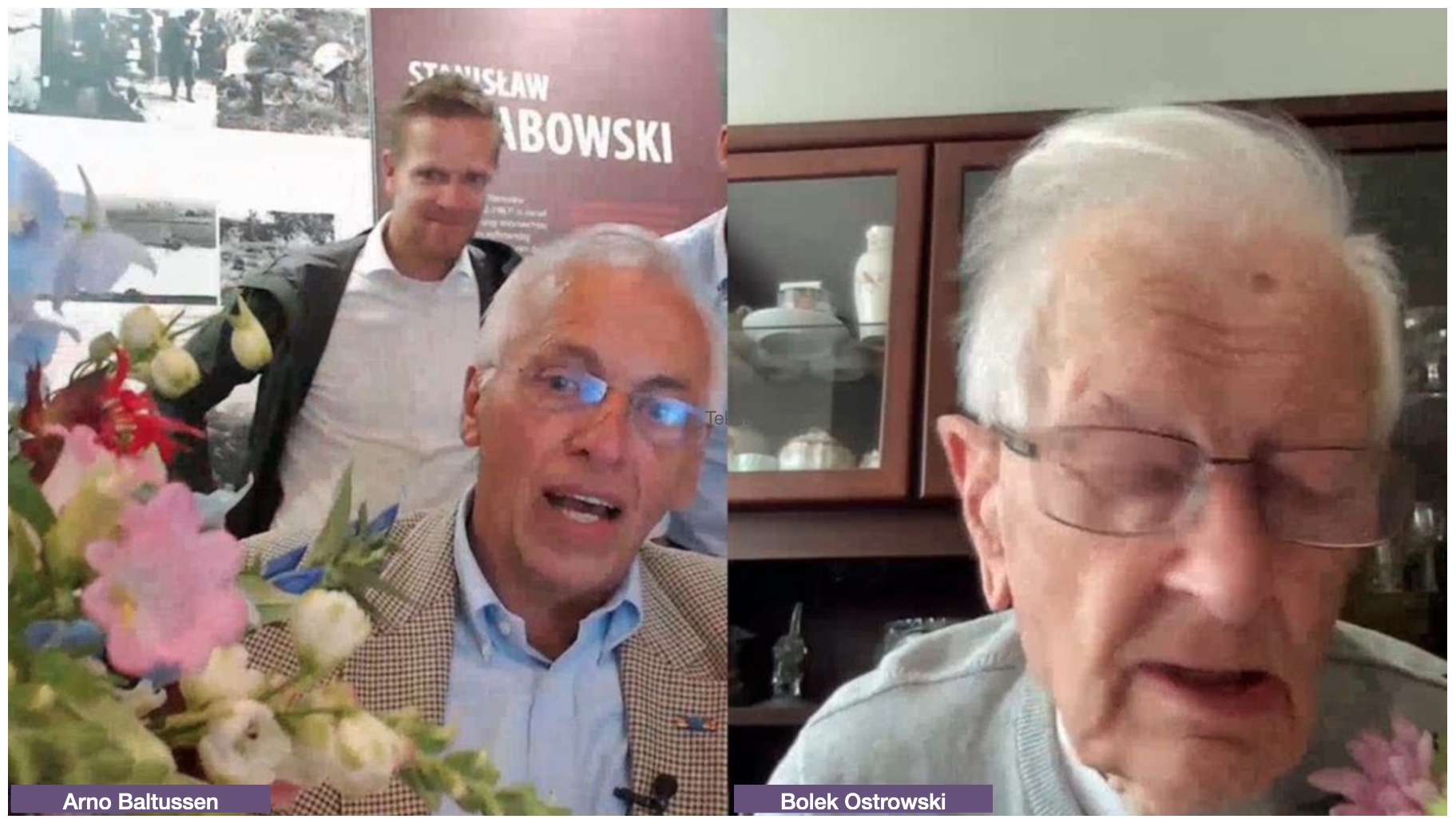 With the passage of time, moments like this become more and more sparse. The Driel-Poland Foundation cherishes their "last man standing" and congratulated the Canadian-based Pole via video call. "It won't be long now that we can still have contact with veterans and surely it is a very special moment," said chairman Arno Baltussen.
During the video call, the foundation symbolically handed over a bunch of flowers. At the same time, Ostrowski's daughter also handed her father a bunch of flowers. "I am overwhelmed and incredibly grateful. I hope people will continue to see what a devastating effect war has and stop doing it."
Bolek Ostrowski was 25 when he landed in Driel as a paratrooper. "But before that he had been through a lot," Baltussen says. "He was born in a part of Poland that is now part of Ukraine. That was occupied by the Russians in 1939. Bolek fled to the Czech Republic, but there he was captured by the Russians and forced to fight in the Red Army."
Via wanderings to Siberia, Kazakhstan, Persia and South Africa, among other places, Ostrowski ended up in Scotland with the Polish army in 1942. On 16 September 1944, the part of his brigade left for England's Raston on Hill to take part in Operation Market Garden. On 21 September 1944, Ostrowski boarded a plane to the Netherlands.
The Polish veteran has visited Driel several times in recent decades to commemorate Operation Market Garden. For Arno Baltussen, a commemoration in the 1980s stands out.
They didn't know how to get along. To what extent were they communists or still comrades?
Arno Baltussen on a special commemoration of Operation Market Garden in the 1980s
"We had both Polish veterans – like Ostrowski – who had emigrated to the democratic West after the war, and veterans still living in Poland and thus the Soviet Union. The strange thing was that these two groups did not talk to each other at the beginning of the commemoration," Baltussen said. "They didn't know how to interact. To what extent were they communists or still comrades?"
Returning stolen apples
With moist eyes, Baltussen continues his story: "But that changed when the group of veterans arrived at a farm where they had landed as paratroopers in 1944. Then came the stories about the apples they had stolen from the orchard and wanted to give back. Only at that moment did they fall into each other's arms again."
For Baltussen, this is a great example to continue the work of the Driel-Poland Foundation. "Even when our last Polish veteran dies, we will continue to tell young people what these soldiers sacrificed to make peace possible for us. That remains important because now you see things happening again in Ukraine that also happened during World War II."